School day and attendance
This section of our website outlines some key times of our school day and also important information about how we support and promote good attendance.
School day
8:30am - Classrooms open / morning learning activities
8:50am - Doors close and registration begins
8:55am - Assembly
9:10am - Lessons begin
10.15am / 10.30am - Playtimes
12:00 - 1:00pm - KS1 Dinner time
12.30pm - 1.30pm - KS2 Dinner time
3:30pm - End of learning time / home time
All classes take an additional physical activity session/playtime each afternoon for 15 minutes.
Class Briefing takes place on Tuesdays.
Celebration assembly takes place on Friday at 3:00pm
Attendance
At Woodsetts Primary, we promote and support good attendance. This is made high profile in many ways including special displays around school: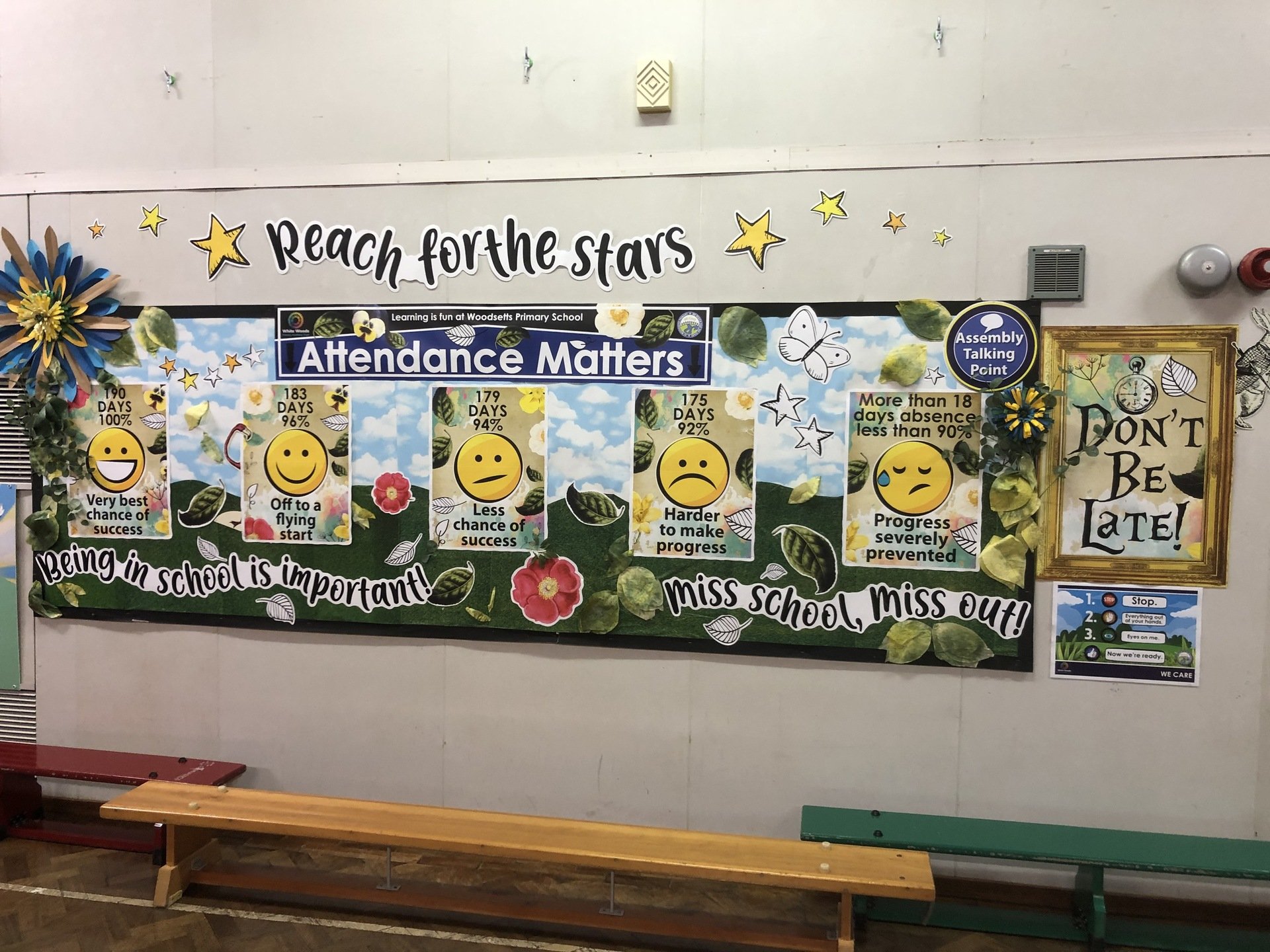 We also promote attendance each week in our Friday Celebration Assembly. To view our Attendance Policy, please click here to jump to our policies page.