Our vision and values
During the Autumn term 2019, we consulted with staff, children and families to find out which key words meant the most to everyone when they thought about our school. These were then grouped and put together to form our new school vision. We believe that our school is all about caring for ourselves, other people and the world around us - this is why our vision is "WE CARE". Our Vision has been created into a new poster which we have shared around school to help everyone learn it.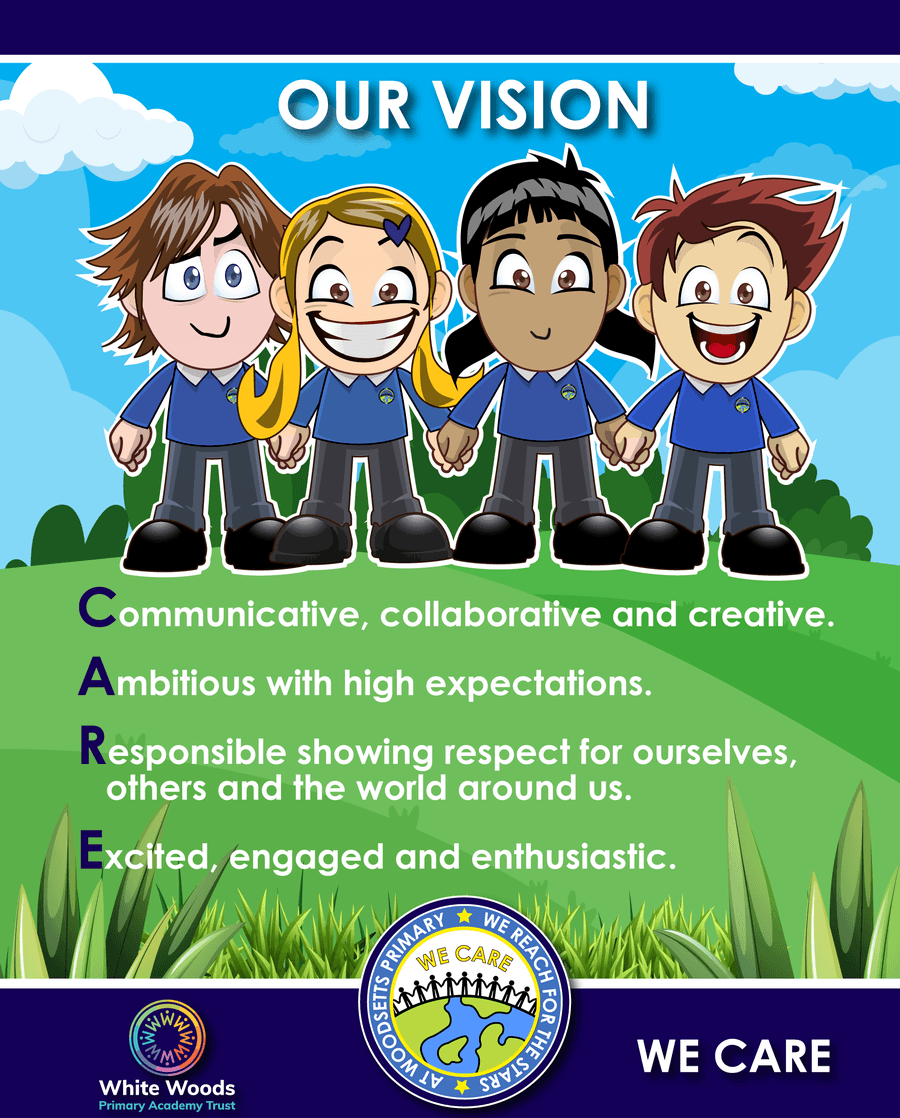 White Woods Primary Academy Trust Vision and Values
As part of our trust, we have also helped to build and follow our collective vision shared across all of our schools. The vision for White Woods Primary Academy Trust is "All of our children, from any background, will be supported to excel both academically and socially, developing the skills of lifelong learners."
Our shared values are the 4 C's:
Child-centred – Our children are at the heart of all we do.
Collaboration – We work collaboratively, learning and supporting each other to maximise the achievement of our children and adults across the trust.
Curiosity – We embrace new learning and promote curiosity in all, always striving to improve, keeping 'the main thing the main thing'.
Challenge – We set ourselves and our children aspirational targets and are open to professional challenge and support.
For more info about these, please click here or navigate to our trust page in the "About us" section of this website.